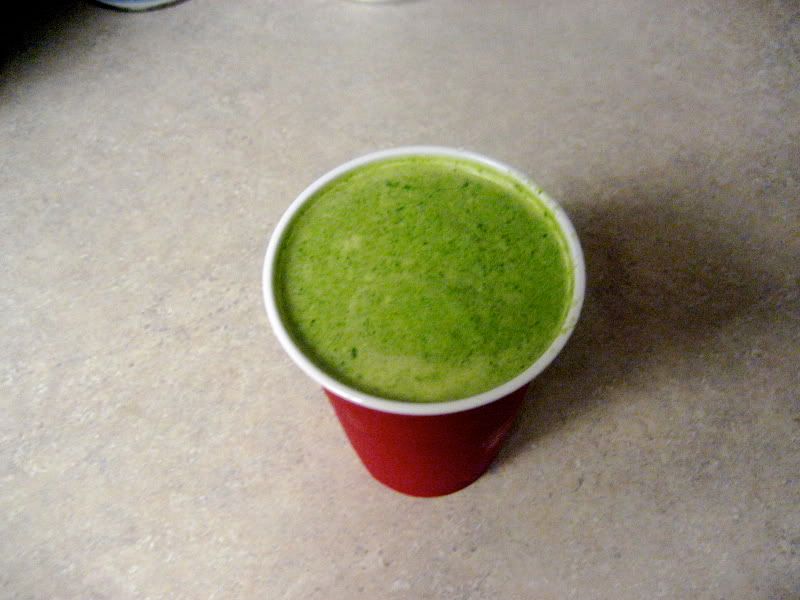 OK... I know it LOOKS gross... but it's actually REALLY GOOD. This is my attempt at eating breakfast. I HATE eating in the morning, and I know I need to, to help boost my metabolism and keep my blood sugars more stable and avoid my pre-lunch crashes that have been occurring. This was attempt one and it actually worked! This is what I used.
1 small banana
1 cup skim milk
1 T. peanut butter
1 t. cocoa powder
1 T flaxseeds
lots of spinach *I didn't measure, but maybe 2-3 cups?*
lots of ice
Blend the snot out of it.
This gave me sooo much energy and filled me up till lunch. =)
Can anyone tell me how to get pictures to post without getting cut off like that?? It's not resizing them.